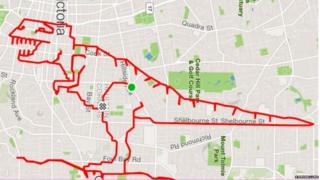 Stephen Lund
A Canadian cyclist has turned doodling into a sport, by riding thousands of miles to make pictures on his GPS tracker.
Stephen Lund uses an app that tracks where he cycles, and draws the route onto a map.
He realised that he could use the app to make works of art when he celebrated the start of 2015 by cycling a route that spelled out 'HAPPY 2015!'
Since then, the cyclist's doodles have only got bigger and better.
Here are some of his best pieces: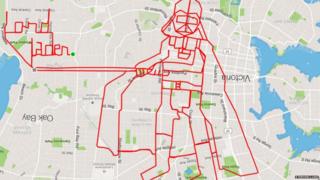 Stephen Lund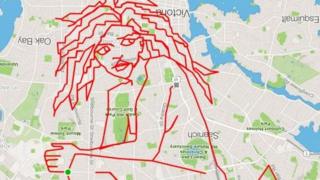 Duncan Middleton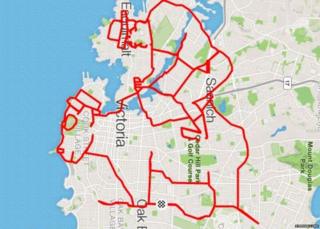 Stephen Lund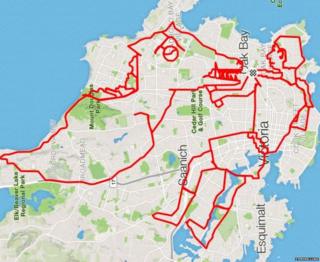 Stephen Lund