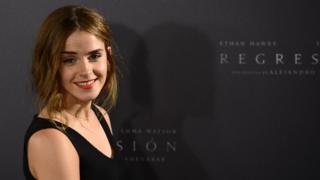 Getty Images
Emma Watson, who played Hermione in 'Harry Potter', says that she will take a year off from acting.
The actress became a Goodwill Ambassador for the United Nations in 2014, to promote equality and help improve opportunities for women and girls around the world.
As part of her work for the organisation, she made a speech about how important it is to make boys and girls more equal.
Now, she's hoping that a break from acting will give her more time to focus on that role.