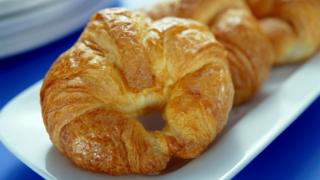 Science Photo Library
Supermarket Tesco is only to sell straight croissants from now on, rather than the traditional curved ones.
It says fewer people are buying the curved version of the French pastry and that when it conducted a survey, 75% of those asked said they preferred straight ones.
Apparently it's all down to 'the spreadability factor'. According to Tesco, most shoppers find it easier to spread jam, or their preferred filling, on a straighter shape with a single sweeping motion.
Even though the breakfast pastry's French name means "crescent".