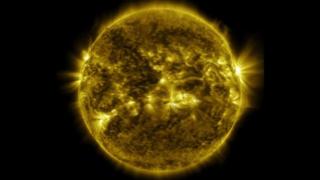 Awesome time-lapse of the sun captured
This amazing timelapse footage of the sun was filmed over a whole year.
It was released to mark the six year anniversary of Nasa's Solar Dynamics Observatory, which was set up to capture changes in the sun.
A photo was taken every 12 seconds over the course of a year.
Watch this clip from the footage.