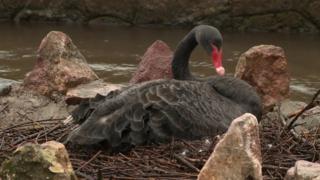 Excitement as black swans lay eggs
A pair of black swans have laid eggs in Dawlish, in the south-west of England.
The famous birds are in danger of dying out because they were no females until two were given to the town in Devon.
The eggs are due to hatch in March and lots of people in the town are pretty excited.
Take a look.