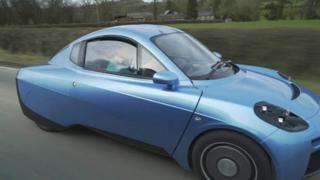 'Cutting-edge' eco car unveiled
A brand new hydrogen-powered car has been unveiled.
It's made in Wales and instead of petrol it uses hydrogen gas to power the engine.
Cars like this are better for the environment because they only produce water, not polluting gases, when they're driven.
The car - which is only a test version for now - will go on a trial for 12 months later this year, with the final car set for release in 2018.
Watch the car in action...