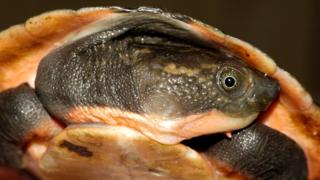 AFP PHOTO / EXXONMOBIL PNG
A new species of freshwater turtle has been discovered in Papua New Guinea, a mountainous and tropical country in the south Pacific Ocean.
The turtle is one of three distantly-related species found across Papua New Guinea and neighbouring parts of Indonesia.
The three species are thought to have evolved from a common ancestor about 17 to 19 million years ago.
One of the new turtle's unique features is its reddish colour.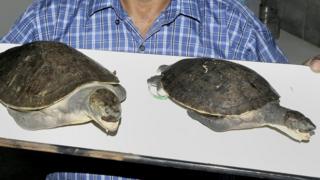 AFP PHOTO / EXXONMOBIL PNG