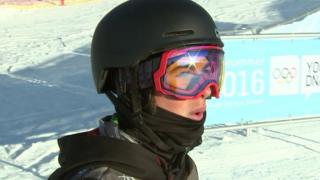 American skier Birk Irving has grabbed a gold medal at the Winter Youth Olympic Games - despite having a broken leg!
Nearly one month after being selected to represent the USA at the games, Birk fractured his leg.
The 16-year-old was afraid the injury would keep him from competing at the event.
But it didn't stop him and now, two weeks, later he's won the men's halfpipe gold medal.