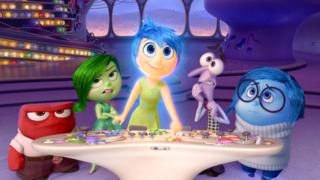 Pixar
Inside Out won the Best Animated Film award at Sunday's Bafta awards in London.
The film, which was made by Pixar, follows the life of an 11 year old girl and explores what goes on inside her head.
It was up against Minions and the Shaun the Sheep Movie.
Inside Out has already won a Golden Globe award, and is up for an Oscar at the end of February.