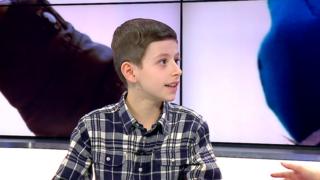 Georgie Visits NR to talk about that goal
Imagine being able to score a goal on the home pitch of your favourite football team.
Well for 9-year-old George that dream came true when he was allowed on to the pitch at Everton and slotted home a cheeky goal.
He dropped into the Newsround HQ to tell us all about his experience.