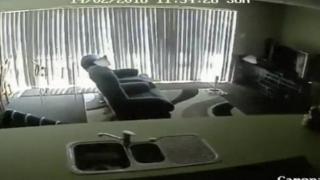 Earthquake hits New Zealand
A strong earthquake has struck off the coast of New Zealand causing cliffs to collapse into the sea.
The centre of the powerful quake was just 9 miles east of the city of Christchurch.
There have been no reports of major damage or serious injuries.
In 2011 a more powerful quake destroyed much of Christchurch.