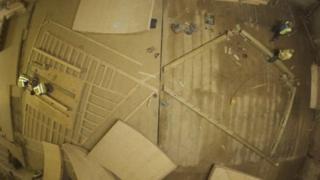 Skate park gets built in Sussex
This is a time-lapse video that shows the transformation of the White Rock Baths, under Hastings seafront in Sussex, into a bike and skateboarding park.
The renovation of the Victorian building, which started life as Turkish baths, began in March 2015.
The skate park opens in Hastings on Saturday.