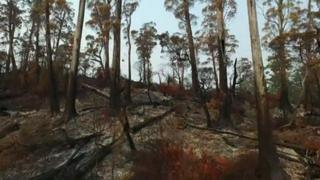 Forest fires burn out in Tasmania
Forest fires have been devastating parts of Tasmania, now that they are under control, Drones and Helicopters have been sent in to look at the damage.
They were started by a series of lightning strikes.
The fires have been burning for over a month.