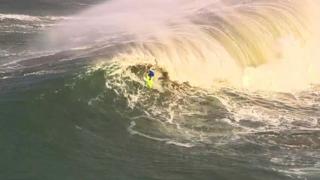 Surfers ride huge waves in the US
Surfers have been riding some massive waves at Half Moon Bay in northern California in America.
It's a part of a surfing competition where contestants have to be invited to take part.
The waves are huge, some of the swells they create are more than nine metres high.