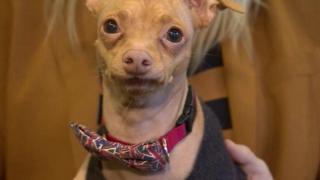 'Ugliest' dog in the world on book tour
He might be described by some people as 'the ugliest dog in the world', but Tuna the Chihuahua cross now has 1.7 million followers on Instagram.
He's so popular that he's been touring to promote a new book about him.
Tuna's owner tell us why she thinks people like him so much.