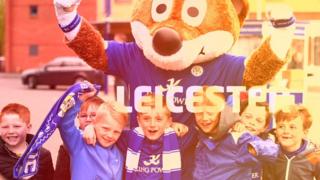 Secret of Leicester City's rise
If you think about the big names in the English Premier League, the likes of Chelsea, Man United, Man City and Liverpool might come to mind.
But this season the name that's on everyone's lips is Leicester City.
And they play against Arsenal today.
The club's currently top of the league table so Martin's been to the city to find out the secret to their recent success.