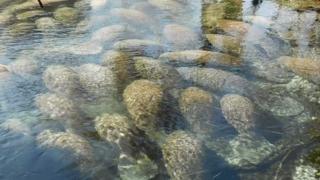 Chilly manatees huddle together for warmth
There's been a huge increase of manatees seeking shelter in a spring in Florida in the US.
The temperature of the sea has fallen, so they've had to huddle together in a popular swimming spot.
It's estimated that there are over 500 manatees there.
Check out this clip of the manatees huddling together in the water.
Footage courtesy of Crystal River.