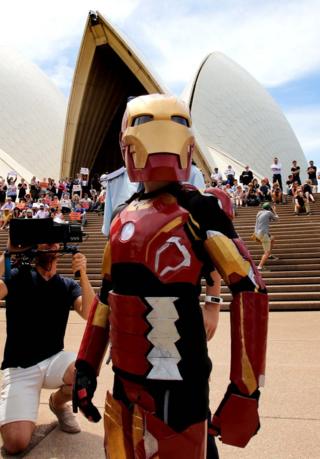 NSW Police
A young Australian boy with cystic fibrosis has been given the chance to save Sydney from a super villain.
The Make-A-Wish Foundation transformed nine-year-old Domenic Pace into Iron Boy for the day on Thursday.
Iron Boy defeated his arch-nemesis Ultron on the steps of the Sydney Opera House as hundreds of bystanders cheered him on.
Earlier he had saved Make-A-Wish Foundation's reporter Hope Joy from Ultron's henchmen.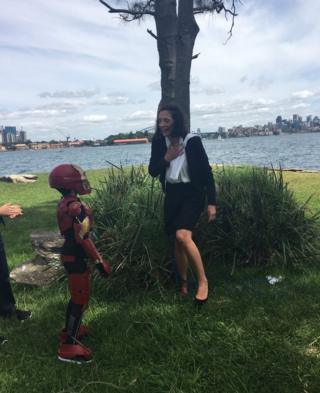 Make-A-Wish Foundation
Domenic travelled by helicopter to police headquarters and later rode a police speedboat to Clark Island to rescue Ms Joy.
Iron Boy received celebrity support from Robert Downey Jr, the actor who plays Tony Stark, his alter ego, in the Iron Man and Avengers films.
He posted a video saying "I hear you've had quite the day. It's hard work saving the world, isn't it," he said. "Iron Man loves you."