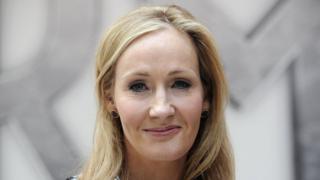 Getty Images
The script from the play, Harry Potter and the Cursed Child, will be released as a book this summer.
The story catches up with Harry, Ron and Hermione 19 years after the seventh book, Harry Potter and the Deathly Hallows, ended.
The script will be released the day after the play opens on 30 July.
So if people don't want to see it at the theatre they can read the story instead.
It's a big year for Potter fans, as the film version of Harry Potter spin-off, Fantastic Beasts and Where to Find Them, will be released in November.