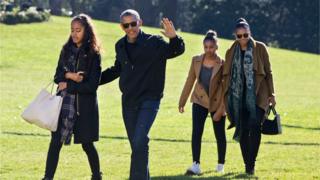 AP
When your dad is one of the most powerful people in the world you'd think that getting online wouldn't be a problem.
But US President, Barack Obama, says that his family sometimes struggle to get on the web at home.
He says the White House has some 'dead spots' with no signal at all.
In a TV interview for American channel CBS, Michelle Obama said that their daughters, Sasha and Malia, get 'irritated' by the patchy signal.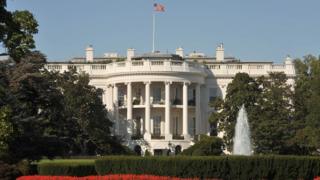 The Obamas live in the White House, although it's one of the most famous buildings in the world it is really old which might be part of the problem.
The president says he has been trying to improve the wi-fi signal in time for the next President moving in.