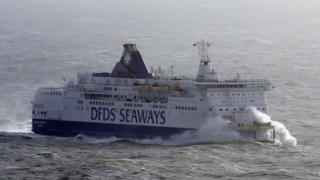 Storm Imogen hits the UK
Storm Imogen has battered parts of southern England and Wales with powerful winds and heavy rain.
It's the latest winter storm to hit the UK.
Winds measuring more than 90 miles an hour have been recorded.
Some roads have been closed for safety reasons and some train companies have brought in speed limits on some journeys.
Many ferry services, which normally take passengers across the English Channel, have also been cancelled because of the weather.
The BBC's Duncan Kennedy sent Newsround this report from Barton on Sea on the south coast of England.