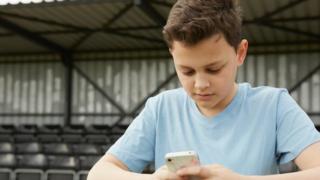 One in five social media users bullied
One in five 10 to 12-year-olds with a social media account said they had been bullied or trolled online, according to a Newsround survey.
The survey, carried out by Comres, found a massive 78% of those in this age group had a social media account. That is despite rules for many sites requiring people to be 13 or over to sign up.
Even though the survey found most people felt happy when using social networking sites - it also showed many did not always have such a great time.