Some pretty impressive sculptures made out of snow and ice have been created for an annual winter festival in Northern Japan.
This year, the 67th Sapporo Snow Festival features over 250 sculptures, including iconic Asian buildings, carved out of snow and ice.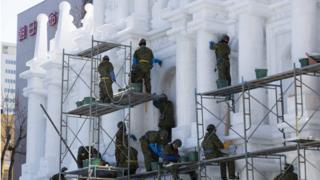 EPA
Organisers hope that over two million people from all over the country and abroad will come to see the sculptures.
The sculptures are lit up at night time with colourful lights.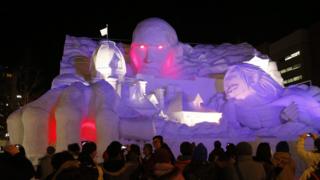 EPA
The Sapporo Snow Festival is a seven-day event.
It started in 1950, when high school students built a few snow statues in Odori Park.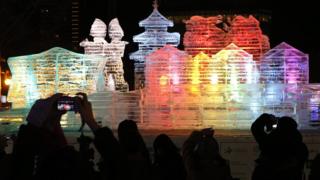 EPA