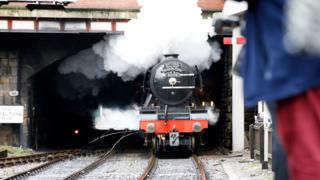 PA
One of the world's most famous trains - the Flying Scotsman - is returning to the railway after having been out of service for 40 years.
The famous train will be taking a test run from Manchester to Carlisle this weekend.
The train broke records when it was first built and it has been restored by York's National Railway Museum.
Thousands of people are expected to turn out to watch the Flying Scotsman officially return to work later this month.
Six facts about The Flying Scotsman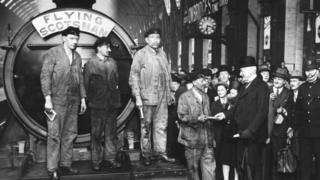 Getty Images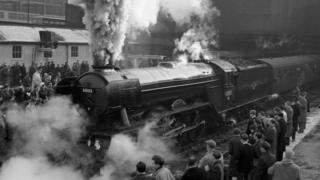 Peter Brumby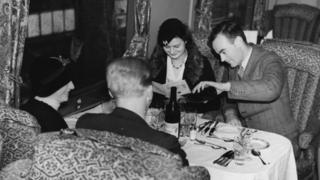 Getty Images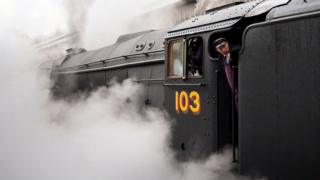 Getty Images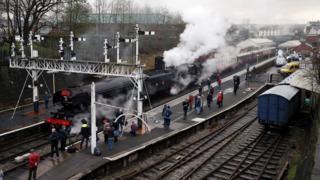 Getty Images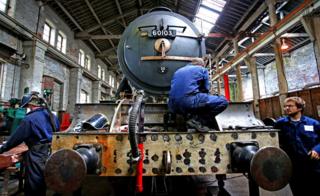 PA