British astronaut Tim Peake has taken some stunning pictures of New Zealand from the International Space Station and posted them to social media.
Christchurch from space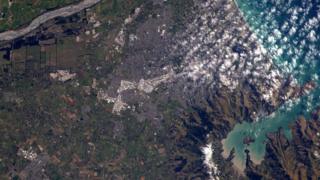 Tim Peake
Christchurch is the largest city on the South Island of New Zealand, home to over 350,000 people.
In 2010 and 2011, 2 major earthquakes destroyed many city-centre buildings.
New Zealand's tallest mountains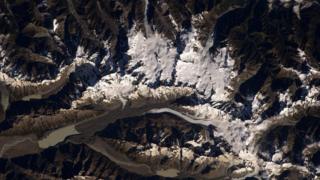 Tim Peake
Located on the South Island this picture shows Mount Cook, centre left, which is the largest mountain in New Zealand.
Mount Tasman to the right is the second highest mountain in New Zealand.
This picture also shows a number of glaciers in the middle and the Tasman Lake at the front.
Clear blue lakes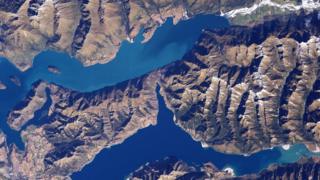 Tim Peake
In this picture you can see Lake Hāwea below with Lake Wanaka above
The Otago Lakes in the South Island of New Zealand are an area of outstanding natural beauty.