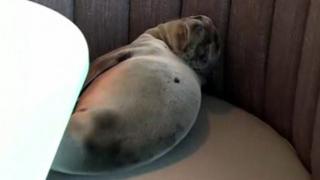 Sea lion found in California restaurant
A hungry sea lion has been rescued in California after he was found sitting in a restaurant.
Workers from the city of San Diego found the pup sitting in a booth and called the SeaWorld park for help.
After he was rescued the sea lion pup was treated to a big meal and is now safe and being treated in San Diego.