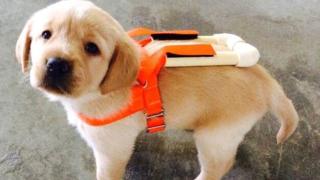 Southeastern Guide Dogs
The Southeastern Guide Dog school in Florida, America has a special system to train budding guide dogs: mini puppy harnesses.
The tiny harness are placed on the Labrador, Golden Retriever, and Goldadors (Labrador and Golden Retriever mix) puppies so they can get used to the feel of the harness that connects them and their owner.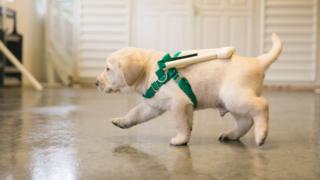 Southeastern Guide Dogs
They say the practice harnesses are really important for making sure the puppies become the best guide dogs they can be.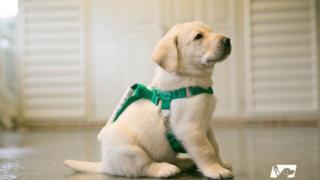 Southeastern Guide Dogs