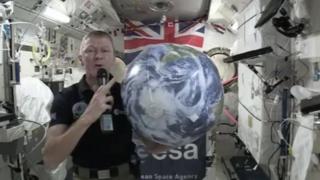 School kids talk to Tim Peake
Tim Peake is preparing to talk to hundreds of school pupils in a live webcast from the International Space Station.
School kids have been submitting their questions for the British astronaut.
Hundreds have travelled to the World Museum in Liverpool to see the live stream, and others are watching from classrooms around the country.
Tim is expected to be live at 2.30 to answer their questions.