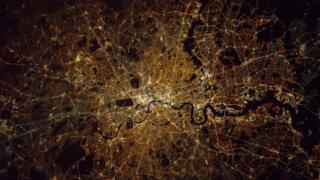 Tim Peake
Astronaut Tim Peake enjoyed a spectacular view of the UK as the International Space Station orbited overhead on Saturday night.
Passing over London, Tim photographed the bright lights of the capital and said: "I'd rather be up here... but only just!"
Tim's shared photos of the other countries he's seen, as well as his view of the aurora borealis, but this is the first time he's shared photos of home.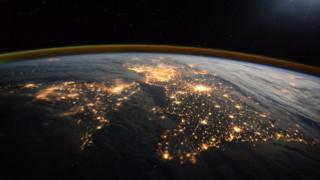 Tim Peake
One of his images shows the channel between France and England, as well as the capital cities of the UK, France and Belgium all sparkling brightly in the dark.
When Tim saw the south of England, he tweeted to say: "Hey, I recognise that place!".