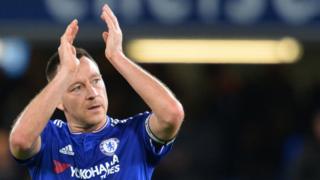 Getty Images
Chelsea captain John Terry is leaving the club at the end of the season.
The defender says he's not been offered a new contract with the Blues.
Terry joined Chelsea when he was 14-years-old and has won four Premier League titles, five FA Cups and the Champions League.
"Ideally, I would have loved to stay, but the club's moving in a different direction," he said.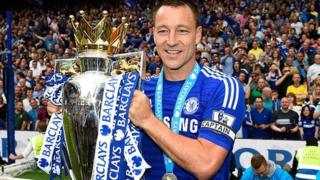 Getty Images
But, a spokesman for the club said later on Sunday that Terry could still be offered a new deal.
Terry has played 696 times for Chelsea and hopes to continue his career, but not with another English club.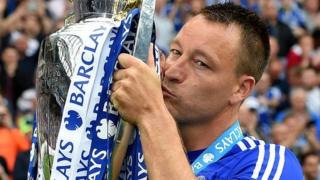 Getty Images
"I couldn't play for another Premier League club," said Terry. "It will be elsewhere for sure.
"I feel as though I'm in great nick, I'm playing great and I've got a couple of years to go.
"The club will move on. No player is ever bigger than the club. No doubt they'll sign one or two great centre-backs."