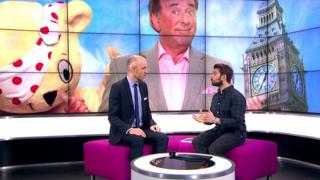 Broadcaster Sir Terry Wogan has died
BBC broadcaster Sir Terry Wogan, well known for presenting Children in Need, has died.
He has been broadcasting on television and radio for more than 50 years and was also the voice of the Eurovision Song Contest for many years.
He passed away surrounded by his family.
BBC Entertainment reporter, Colin Patterson, came into Newsround to talk about Sir Terry.