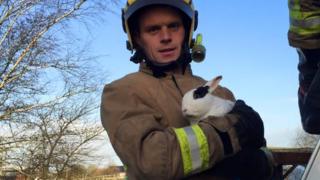 NIFRS West
Firemen in Northern Ireland came to the rescue of Bumper the bunny after he was thrown up onto a roof in high winds.
The unlucky rabbit got into trouble when Storm Gertrude's strong winds blew his hutch over.
He was catapulted up onto the roof of a residential care home in County Tyrone.
Luckily, he managed to cling on to the roof until someone spotted him and called for help.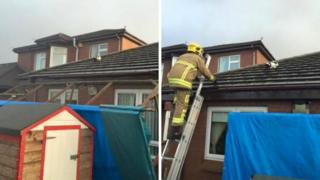 NIFRS West
Staff at the home said they are now considering changing his name to 'Gertrude Bumper' in honour of his adventure.