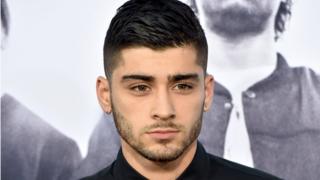 Getty Images
Zayn Malik has revealed in an interview that he never really wanted to be in One Direction.
Chatting to music presenter Zane Lowe he said he was looking to leave the band from their first year together.
He said: "I always wanted to go from the first year - I never really wanted to be there."
Zayn says he was "frustrated" at being unable to have any influence over the group's music style.
The 23-year-old left the band in March last year.