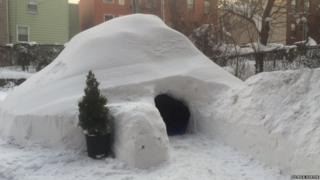 PATRICK HORTON
The recent snow storm on the east coast of America caused chaos for millions of people, but a group of friends still managed to have some fun.
Patrick Horton and his friends built an igloo in their back garden and attempted to rent it out for guests to pay to stay overnight in.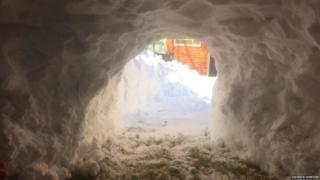 PATRICK HORTON
They listed it on accommodation website Airbnb for $200 a night (around £140) as a boutique winter igloo for two and somewhere to chill out in.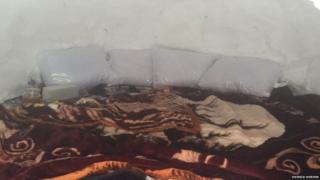 PATRICK HORTON
It was described as: "Dripping with ingenuity and alt-lifestyle aura lays the Snopocalypse of 2016's most desirable getaway."
"Hand-crafted, and built using only natural elements - we're offering the experience of a life time in this chic dome-style bungalow."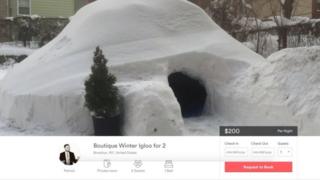 PATRICK HORTON
But the advert was taken down by Airbnb because it didn't meet their guest standards, although they did compliment the igloo, saying it looked very well constructed.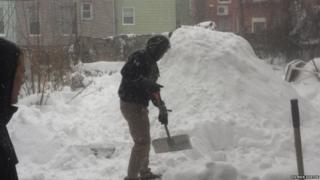 PATRICK HORTON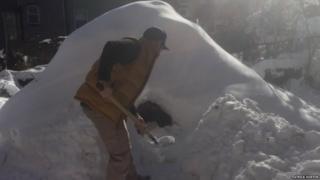 PATRICK HORTON