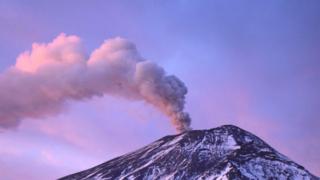 Ash from volcano closes airport in Mexico
The Popocatepetl volcano in Mexico has been spewing so much ash that the nearby airport had to close.
It had to close for three hours so that workers could remove ash from the runway.
Four explosions were recorded from the volcano which has been active over the past week.
Take a look.