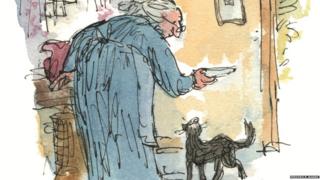 frederick warne
A Beatrix Potter book is sold every 15 seconds but it's been more than 40 years since a new tale was published.
Characters such as Peter Rabbit, Flopsy, Mopsy and Cotton Tail are all from famous books written by Beatrix. Now in September, publishers will release a new book.
It's a lost story that was written by Beatrix more than a hundred years ago called 'The Tale of Kitty in Boots'. The new book is all about a well behaved black cat who leads a double life.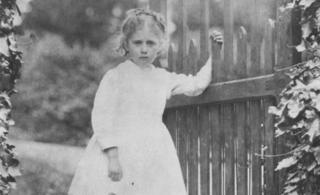 The story was discovered two years ago and is now set to be published at the same time as the world celebrates the 150th Anniversary of the authors birth.
Illustrator Quentin Blake will be working on the new book. Blake has drawn for authors such as Charles Dickens who created A Christmas Carol and Roald Dahl who created Charlie and the Chocolate Factory.
Your comments
My favourite Potter book would have to be Mrs. Tiggy-Winkle.
Jess, U.S.A
My favourite tale is The Tale of Mr Jeremy Fisher and I found the part funny when he went across the lily-pad boat but I won't spoil the rest for anyone.
Fatima, Manchester
My favourite Beatrix Potter book is Peter Rabbit because I like it when Peter Rabbit is a bit naughty and runs into Mr McGregor's garden!
Holly, Leamington Spa
I love Beatrix Potter. And my favourite is Peter Rabbit.
Amy, South Yorkshire
My favourite Beatrix Potter book is Peter Rabbit because I like how the story is written and I like the different drawings as well.
Jessica, London
Thank you for your comments. This chat is now closed.