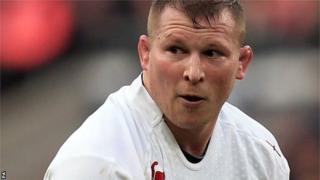 PA
Northampton hooker, Dylan Hartley, has been named as the new captain of the England rugby team.
The 29-year-old has been capped 66 times, and became the youngest ever Premiership captain when he took the role for Northampton in 2009.
But his career has also been controversial, and aggressive behaviour on the pitch has seen him get banned for a total of 54 weeks.
Hartley said that it was "a huge honour" to be named England captain.
Former England hooker Brian Moore said that Hartley's appointment is a "big risk" for the team.
But England coach, Eddie Jones, said "Dylan is an honest, hard-working bloke and I admire his aggressive and uncompromising approach to playing rugby."