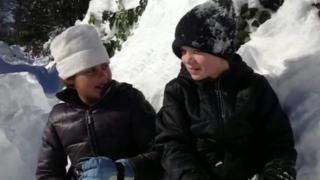 Kids send us their snow report
People in the north-east of the US are trying to clear up after one of the worst snow storms ever.
Many schools are still closed today. In New York a record 67 centimetres of snow fell in the city's famous central park.
Many people spent the weekend sledging, taking part in snowball fights or just staying indoors.
Zara and Jack, who live in Washington DC, have sent us this special report.