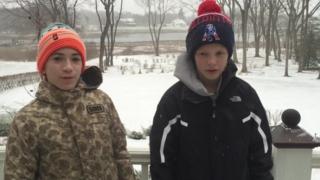 US kids report on storm
A huge storm has been battering the East coast of America this weekend.
It's caused chaos to cities up and down the region.
Millions of people have been affected.
And some children in America have been sending us special reports on what they've been doing in the snowy conditions.