People on the east coast of the US are starting to clear up after a massive snow storm.
The huge blizzard has left more than a metre of snow in some places and caused chaos across several cities.
Many schools are closed today. In New York a record 67 centimetres of snow fell in the city's famous central park.
Many people spent the weekend sledging, taking part in snowball fights or just staying safe indoors.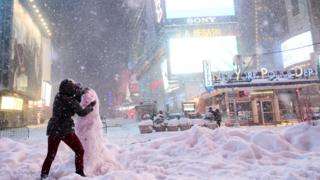 Getty Images
More than four thousand flights were cancelled and airports were closed across the region.
US kids have been sending us special reports on the storm.
Transport was suspended as snowploughs struggled to clear streets, and parked cars were left buried under snow. The transport ban has now been lifted in New York but in Washington DC, the metro is set to remain closed.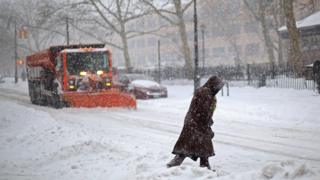 Getty Images
It's thought 29 people have died because of the weather so far.
Weather forecasters say the blizzard is weakening as it heads out towards the Atlantic Ocean.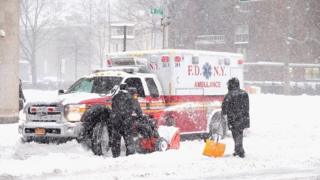 Getty Images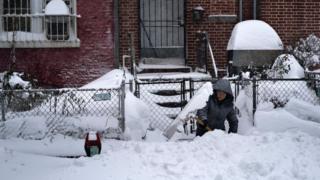 Getty Images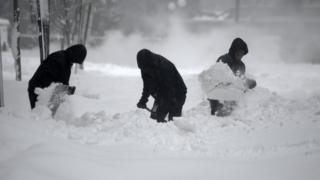 Getty Images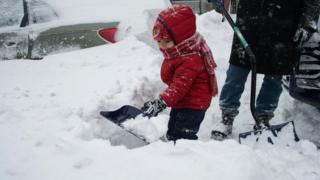 Getty Images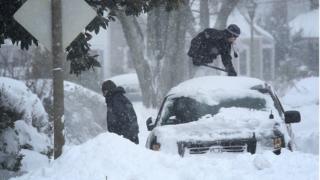 Getty Images