A huge snow storm has hit the east coast of America, it's brought some cities to a standstill.
A state of emergency has been declared across six of states, including the capital Washington DC.
Public transport has been cancelled in many places and people have been advised to stay indoors until the storm passes.
Forecasters are predicting it'll be the heaviest snowfall in 100 years, with more than two feet of snow, and winds of more than 50 mph.
The storm is set to last the whole weekend.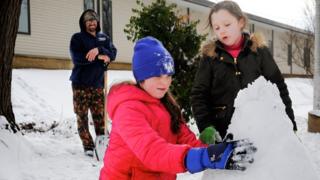 AP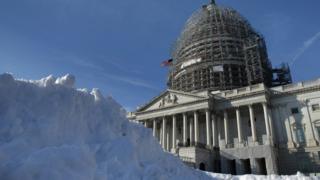 Getty Images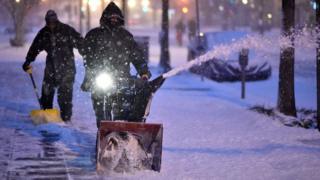 AFP and getty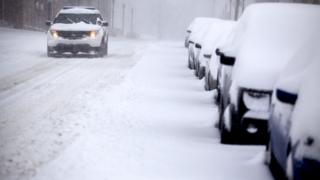 Austin Anthony/Daily News via AP