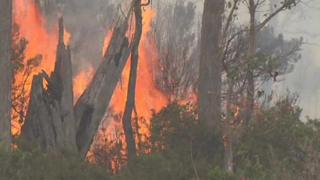 There has been a ban on all open fires in Tasmania in Australia as firefighters try to tackle blazes there.
The new rule means that no campfires or barbecues, unless they are gas-powered, will be allowed over the next four days.
Authorities hope it will give fire crews a chance to bring more than 70 fires burning across Tasmania under control.