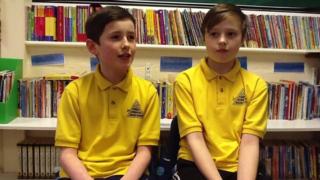 Sunshine at last for Welsh village
Wales is well known for having wet weather, but they don't often have it as bad as the village of Eglwyswrw which put up with 84 days of rain in a row.
That's just five days shorter than the UK record - 89 days of rain which was set in Scotland 93 years ago.
After putting up with the wet for nearly three months, the village has finally had a dry day...