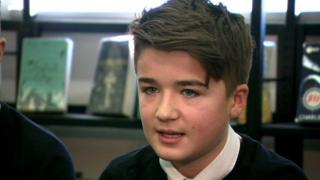 Port Talbot kids 'gutted' by job cuts
Children in Port Talbot in South Wales have been talking about how the loss of 750 jobs at a major steelworks, could impact their lives.
The plant in Port Talbot is the biggest steelworks in the UK, and many kids have parents and grandparents, sisters and brothers who work there.
But now, many of those jobs and other steel jobs around the country are in trouble.
Here's what children in Port Talbot think about the news.