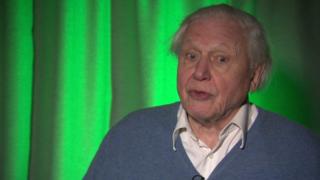 Leah meets Sir David Attenborough
They stalked the earth around a hundred million years ago and scientists are constantly looking for new dinosaur fossils.
It's thought Sir David Attenborough has uncovered the world's biggest dinosaur for his latest documentary.
He told Newsround he believes there's a very small chance the prehistoric beasts could be brought back from extinction.
Leah went to meet him.