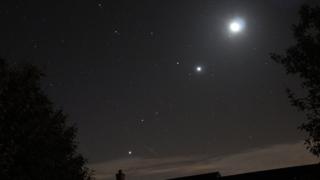 Andrew Hill
Mercury, Venus, Mars, Jupiter and Saturn are appearing together in the night sky for the first time since 2005.
It's been more than a decade since the five planets have aligned.
They are lining up diagonally from the Moon to the horizon, and should all be visible from Britain.
The best time to see the amazing alignment will be at 6.45 in the morning, just before the sun comes up.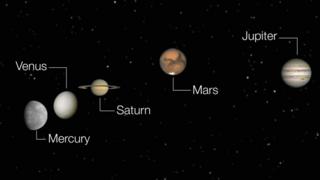 The best views will be from flat open spaces, which don't have tall buildings blocking the sky or city lights
But don't worry if you miss the moment - they will stay in their line for another few weeks.