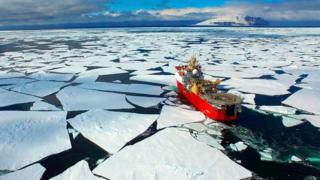 PA
The first official British vessel to venture to the East Antarctic in 80 years has been to visit the original hut where world-famous explorer Captain Scott stayed with his crew 100 years ago.
Captain Scott and his team of explorers were among the first people ever to brave the frozen Antarctic to reach the South Pole.
The team found new species as well as rocks and fossils that helped improve our understanding of the area.
Now, over 100 years later, the Royal Navy's HMS Protector is patrolling the region to try and protect its delicate eco-system.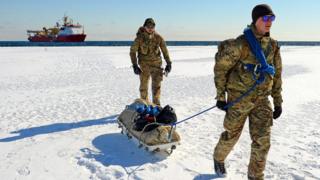 PA
The ship is designed to cope with long expeditions in the frozen Arctic sea, and has made it further south than any other official British vessel since before the Second World War.
Some of the crew decided to trek across the snow and ice, to visit the famous hut where the legendary explorers stayed during their expedition.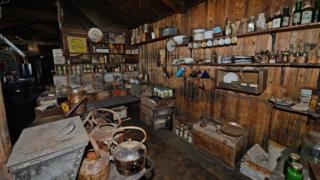 PA
The hut hasn't been touched since the expedition, so everything is exactly as the explorers left it.
Five members of Scott's team made it to the South Pole, but they couldn't survive the freezing weather and lack of food on the 1,500 km journey back.
The crew held a remembrance service to honour them.