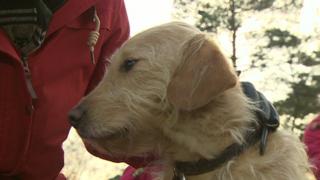 The dogs helping to rescue people
Rescue dogs are a big help to police forces around the UK.
When a person goes missing they assist in the search efforts.
Ayshah has been finding out about the work of rescue dogs in Sussex, who have been specially trained to use their noses and instincts to find people.
The dogs and their owners are on call, 24 hours a day to rescue anyone in trouble.
You can watch more of this story on Inside Out in the South-East on BBC 1 at 7.30pm.