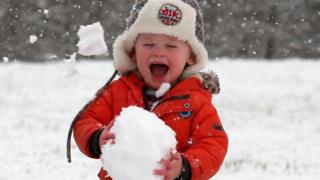 PA
Snow has covered many parts of the UK.
The band of snow moved across western Scotland, north-west England, the Midlands, and south-east England.
Temperatures plunged to -10C in parts of rural Scotland overnight.
For many people, this is the first snow of the winter.
But milder air from the west is on its way, meaning the snow won't stick around for long.