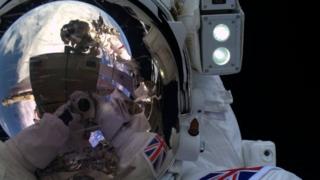 Tim Peake
UK astronaut Tim Peake has tweeted a selfie of his historic spacewalk.
He posted three different photos along with the message: "Today's exhilarating spacewalk will be etched in my memory forever - quite an incredible feeling!"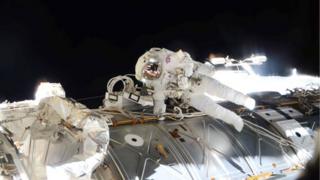 Tim Peake
He later sent a second tweet which said: "Wrapping up today's spacewalk activities. Huge thanks to the ground teams who make it all possible & keep us safe out there - you guys rock!"
Tim Peake made history on Friday when he became the first British person ever to walk in space.
He and fellow astronaut Tim Kopra were outside the space station, carrying out repairs, for four hours and 43 minutes.
However, they were forced to finish the walk early, when Tim Kopra found water in his helmet.